What's On in the South of France
Christmas on the French Riviera
Holiday Markets
There are special Christmas Markets all along the Côte d'Azur with plenty of animation for entertainment.
► Nice
From December 3rd, 2021, to January 2nd, 2022 on Place Massena and the Jardin Albert 1er, with its chalets, artisan and gourmet stands... and activities to experience in family: Ferris wheel, Christmas house, musical entertainment, shows…
► Antibes
In lovely Antibes, the Christmas market is spread out over three parts of the old town. Most of these markets run right through until the first week of the new year.
You will find on the Esplanade near Port des Pêcheurs, the Christmas Village with Christmas rides and the Big Wheel. Parade, workshops, shows will liven up the streets of Antibes and Juan les Pins.
► Valbonne
In Valbonne from mid-December 2021! Festive market, entertainment for children, strolling music groups, light show...
► Menton
From December 4th, 2021 to January 2nd, 2022. Discover the Biovès gardens in their frosty setting, where elves, reindeer and other mythical characters have set down their suitcases. Visit the house of Santa Claus, the Post Office of the elves and enter the heart of the Scandinavian forest. Immersion in a magical world guaranteed!
► Biot
From December 1s to 31st, 2021, the magic of Christmas invades the streets of Biot. On the program: Christmas market (from December 17 to 24), activities for children, gourmet entertainment, illuminations…
► Cannes - From November 27th 2021 to January 2nd, 2022.
► Grasse - From December 17th 2021 to January 2nd, 2022.
► Saint Jean Cap Ferrat - From December 10th to January 2nd, 2022.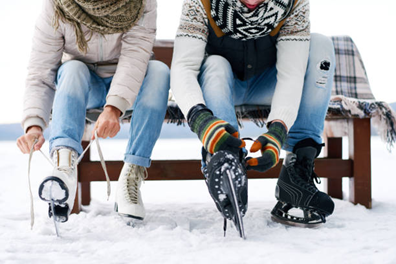 Ice Skating
► Polygone Riviera in Cagnes sur Mer
Until January 5th, come and enjoy some nice slides on the ice of the 200 m² skating rink installed around the "Dancing Fontaine" of the Polygone Riviera!
Entrance fees per person for both activities: Free for children under 8 / €2 for customers with the loyalty card / €4 for customers who do not have the loyalty card.
► Nice
Located behind the Big Wheel in the heart of the Christmas Village, the decorated and animated skating rink welcomes both novice and experienced skaters! Every day, until January 5th, €5 skates included and €2 for skating assistance - Bring gloves and an identity card.
► Cannes
Until January 5th a vast natural ice rink of 400 m2 welcomes the public every day on les allées de la Liberté! Every morning from 10 a.m. to 1 p.m., free access is reserved for children aged 4 to 10. They will be able to learn skating with instructors. From 10 a.m. to 1 p.m., for children aged 4 to 10, and for everyone, Sunday to Thursday 1 p.m. to 9 p.m., Friday to Saturday 1 p.m. to 9 p.m.
Free for 4- to 10-year-olds, €3 from 11 years old - 45 minute session - Skate rental included. Gloves (not supplied).
► Monaco
From December 3, 2021 to February 27, 2022 in Monaco, find the outdoor ice rink to share a good time with your family and slide on the ice rink of 1,000 m2 on the Port of Monaco.
Every day from 11 a.m. - Nocturns on weekends. €7 / pers. Free for children under 5.
Crèches and Santons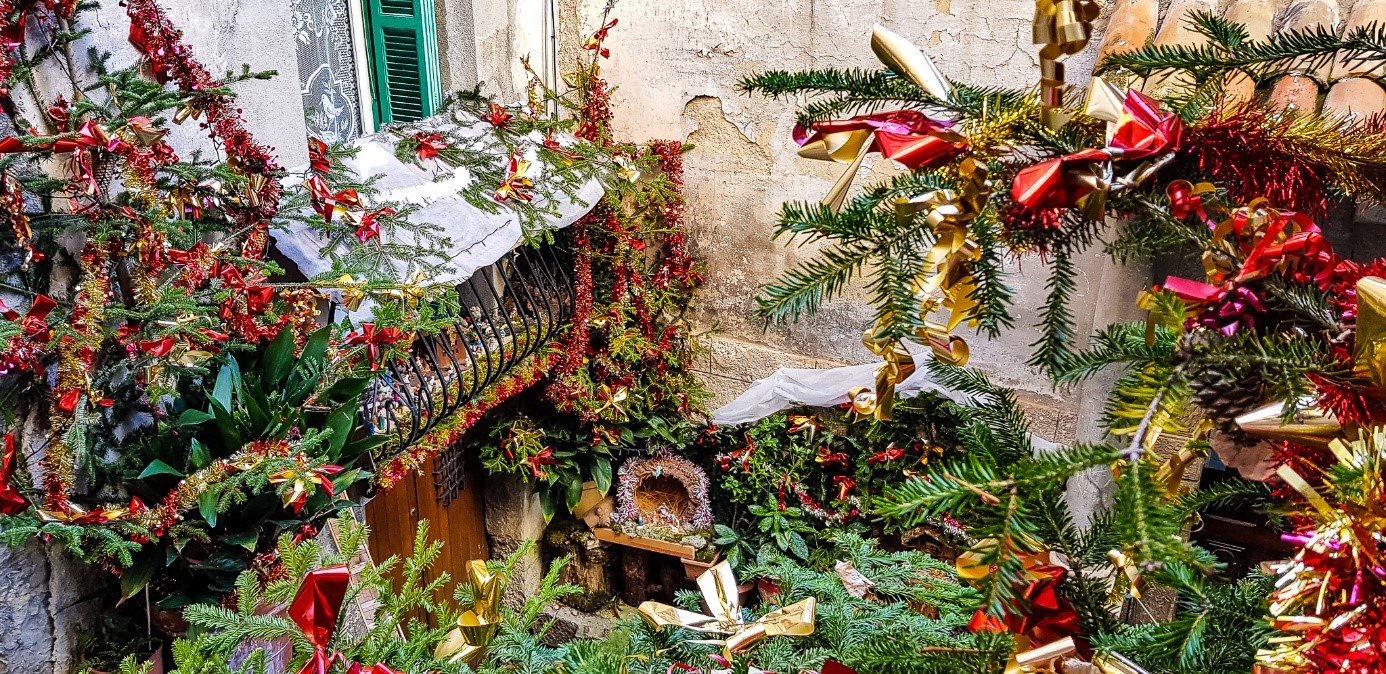 Lucéram is an understated village on the French Riviera. However, it's worth visiting during Christmas because the entire town is decorated in a magical nativity scene. The 'Circuit des Crèches de Lucéram' is a chance to visit holiday-themed displays of santons throughout the village. This event includes over 450 festive installations.
► From 4 December 2021 to 9 January 2022, come and discover with your family the famous Circuit des Crèches and the Christmas events in Lucéram.
A major event for Christmas festivities in the Alpes-Maritimes with more than 450 nativity scenes on display in the medieval village of Lucéram!
Free entry!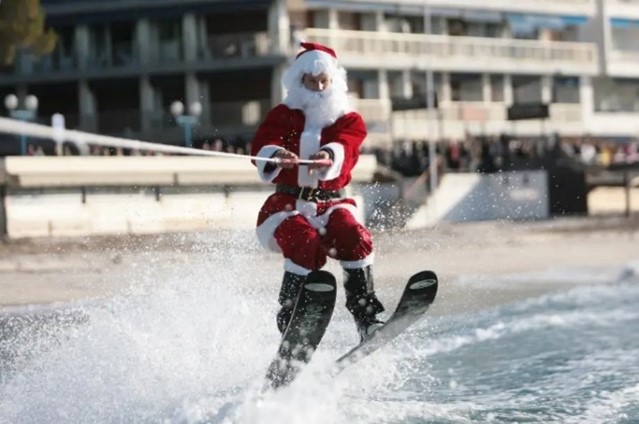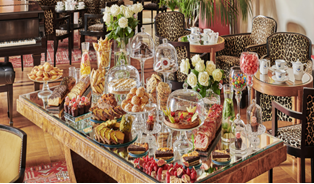 Water Events
► Look for Santa's arrival in Juan les Pins on the water. Organized by Belles Rives Ski Nautique Club, Père Noel arrives on water skis. He lands on the beach by Plage de La Jetee (Reve Plage) and hands out candy to the kids.
► "Christmas buffet du Goûter" at Hotel Belles Rives
Every Saturday & Sunday from 27 November to 19 December 2021 at the Fitzgerald Piano Bar enjoy a Christmas buffet treat.
Chill out in the mountains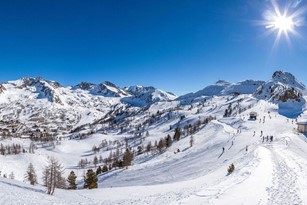 The French Riviera is known as a place of sea, sand and sunshine but there is plenty happening in the mountains during Christmas school holidays.
► Saint-Martin-Vésubie has an ice skating rink, concerts, Christmas films, storytelling sessions for children.
► Saturday 4th and Sunday 5th December 2021, come and celebrate the opening of the La Colmiane winter sports resort for the 2021-2022 season.
Throughout the weekend, take advantage of free ski passes and lessons for children under 12, and discover skiing or snowboarding for free if you are a beginner!
Don't miss the torchlight descent on Saturday evening!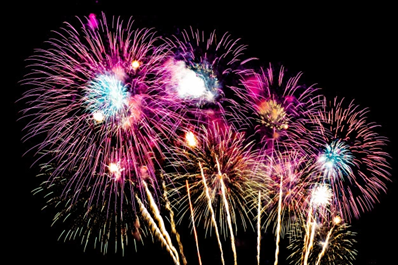 Fireworks
► Cannes on Friday, December 31, 2021
Traditional New Year's fireworks display will illuminate the bay of Cannes at midnight.
Free access and free show.
► Monaco on Friday, December 31, 2021
Come and celebrate the New Year 2022 in Monaco! A DJ night will be offered from 9 p.m. until 3 a.m and big fireworks display at midnight!
Free entry and free entertainment.
► Juan les Pins on Saturday, January 1st, 2022
New Year's Day Concert at the Juan les Pins Convention Center, New Year's Day Parade and a traditional fireworks display in the bay of Juan-les-Pins at the end of the day.